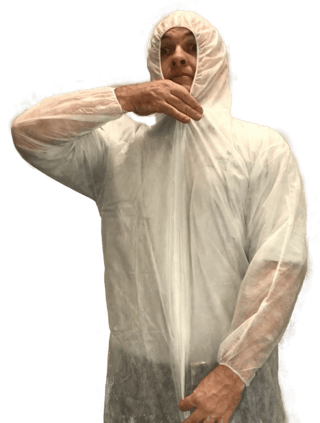 Hi everyone! We're back with another series of V TV! In this series we give you:
5 Insider Roofing Trade Tips
We delve a little deeper into some aspects of roofing that you may or may not be aware of, but should definitely consider if you are ever looking into getting your roof inspected or replaced.
Through 5 episodes we hope to provide you with some insider tips to help you with any concerns you have or any decisions you are looking to make in regards to your roof.
In this episode we discuss a very common topic around residential roof replacements:
Asbestos
Key Points
Watch the episode below to find out about :
Asbestos facts,
What you need to know about an asbestos roof replacement, and
The importance of finding out who will be conducting your asbestos removal.
What is asbestos?
It's a naturally occurring mineral with extremely durable, re and chemical resistant microscopic bres. If you live in Queensland in a home built before 1990, there is a high chance that your property has some asbestos sheeting. Before the health risks were known, asbestos was thought of as a great material to use due to it's strength, durability and heat resistance.
Do I need to replace my asbestos roof?
If in good condition and left untouched, an asbestos roof is considered a negligible risk to homeowners. If the material has deteriorated (cracked, etc) however, asbestos roof removal may required.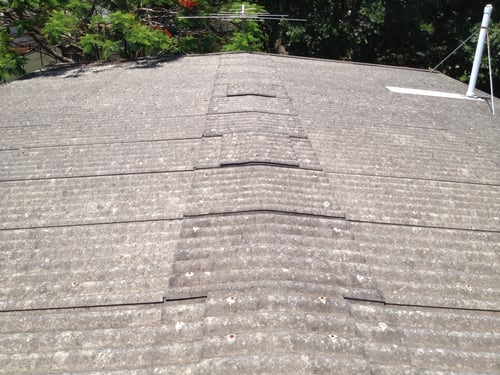 Can anyone replace my asbestos roof?
For removal of asbestos roof sheeting, a Class B Asbestos Removal License is required. For peace of mind we recommend checking who will be removing your asbestos roof and whether they have the appropriate licensing.
Vantage Point Roofing believes that asbestos removal should be done thoroughly and safely. For this reason we utilise a third-party specialist company to remove all the asbestos and engage an independent hygienist to inspect and sign off on your roof being 100% asbestos free.
We hope this vlog has provided you with some take away tips to help you understand Asbestos and the associated risks and requirements. If you have further questions please write them in the comments box below, make an enquiry here or give our friendly team a call on 1800 476 634.
We'd be more than happy to help!
We have also created a complimentary ebook for the
5 Insider Roofing Trade Tips webseries.
It contains more tips and details that we couldn't fit into our short videos
(including more details about the risks of asbestos)
and can be your reference document by downloading here!
---
<--- PREVIOUS: Episode 4 - Roof Accessories: Do you need them all?
---> NEXT series: 5 MORE Insider Roofing Trade Tips
---
Updated 5th Jan to provide most current information