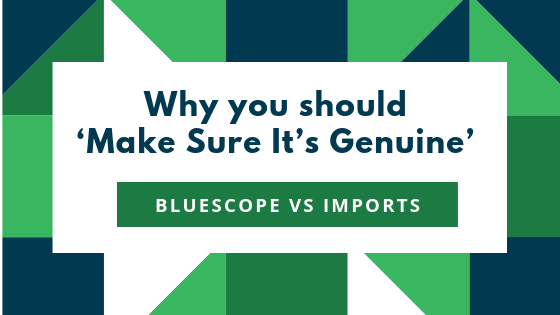 If you have a quick scroll through the Bluescope and COLORBOND® websites you'll likely come across their 'Make Sure It's Genuine' campaign about how to spot the difference between a Bluescope product and their inferior imported counterparts. At Vantage Point Roofing we know our name is on the line, so we make sure that Bluescope's name is on the steel! We only supply and install genuine Bluescope Steel roofing products – to be fair, most reputable roofing companies in Australia do. But why would we want you to know this? And are all imports actually inferior? Read on to find the answers to these questions!
Meets Australian Standards
We want you to know that we exclusively use Bluescope Steel products because we believe they're the best. For good reason too! The main difference between products like COLORBOND® steel and an imported material lies in performance requirements.
COLORBOND® steel and Zincalume® roof sheeting comply with multiple Australian Standards.
This is obviously no accident, as they're designed and tested in Australia, for and under Australian conditions.
Bluescope provides warranties
As long as these products are installed to specification, they come with long-standing guarantees – and with a reputable company like Bluescope, you know they'll be there to follow through.
Imports on the other hand, may not have the same quality assurances and may not have been designed with our local conditions in mind and therefore may not last as long.
You could be thinking, well they might tick all those boxes, and they might save me a lot of money, but that's a lot of mights! The point is, there is no guarantee either way, and the roof of your home is probably not something you want to risk 'might' on.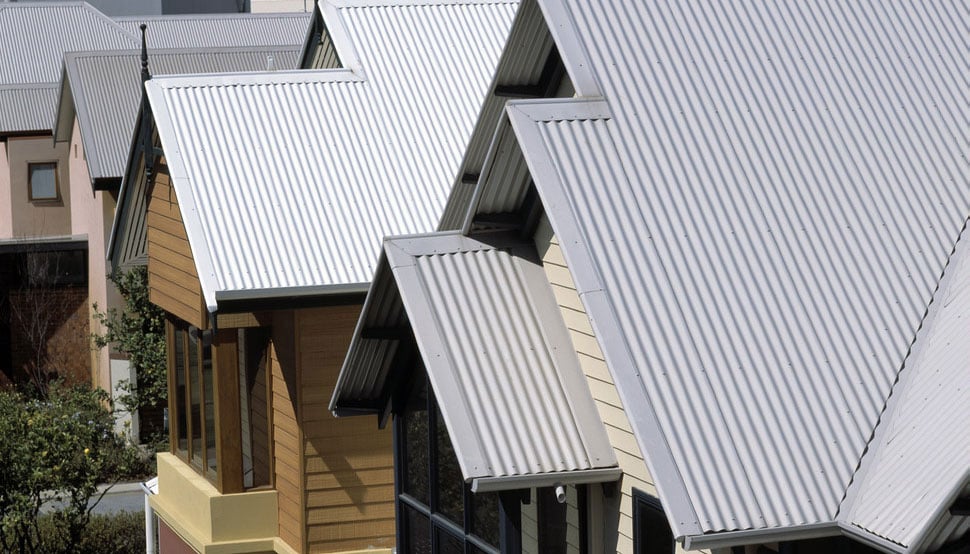 Imported Products
There are two main circumstances where you might end up with an imported product.
You're trying to save cash.
You've been hoodwinked!
The first instance is very understandable; who doesn't want to save money!? This is especially true when it comes to home improvements, which can really hurt your back pocket. It's important to keep in mind however, in consideration with the above, that a dollar saved now might cost you many more in the long run! Make sure you weigh up the pros and cons when making these decisions. We have, and that's why we choose Bluescope!
Unfortunately, despite their best intentions, some homeowners fall victim to the activities of dodgy roofers who claim they're using genuine products but aren't! Always query your roofer on what products they use, and ask to see evidence! Check out our other blog on how to identify a genuine product to avoid this stitch up!
---
We hope you found this blog about why we choose genuine Bluescope steel roofing products useful. If you've got any further queries please leave a message in the comments section below, alternatively don't hesitate to give us a call and have a chat with one of our friendly roofing experts!
1800 476 634
You can also request a complimentary roof inspection and quote by clicking this link:
---
Updated 10th Jan 2020 to provide most current information
Sources: Bluescope FAQs