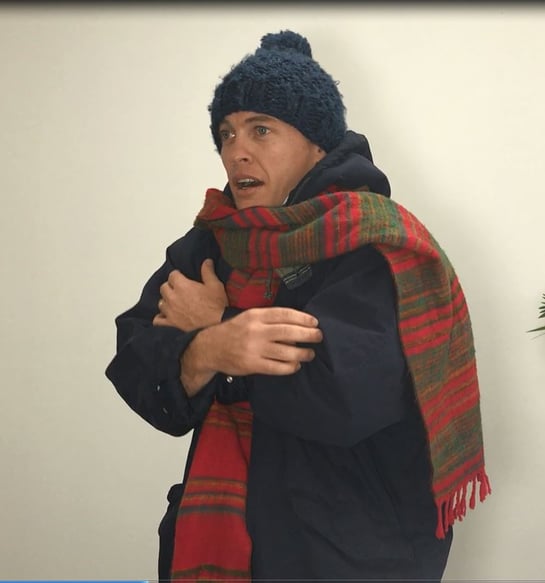 Hi everyone! We're back with our 3rd episode of V TV in the 8 part series -
8 Questions You Should Be Asking Before Replacing Your Roof.
These questions we will endeavour to answer are the eight most frequently asked questions we receive from customers who are thinking about replacing their roof. Over 8 weeks we hope to provide you with some valuable information to aid with any concerns you have or any decisions your are looking to make in regards to your roof.
In this episode we tackle another of our most frequently asked questions:
"Should you insulate your roof?"
Key Points
Watch the episode below to find out about :
The differences between roofing insulation and ceiling batts,
What is Anticon?, and
The benefits of roofing insulation.
Brief Summary
When deciding whether or not to have roofing insulation installed you may wish to consider the following:
Benefits
Unlike ceiling batts roofing installation (or Anticon) is installed at the roof line. Apart from giving you total coverage, as it's name suggests it prevents mould and mildew forming on your ceiling from condensation that forms on the underside of your metal roof sheeting. It also deadens noise and reduces heat inside your property.
Price
Anticon insulation is an optional extra so will increase the total cost of your new roof if you wish to have it included. If you are replacing your roof on a budget, you may decide that it is not a necessary requirement.
Long term plan
Keep in mind that roof insulation cannot be retrofitted once the new roof has been installed without spending money on a new roof again should you decide later that you do want it installed. If it is something you think you want in your long term plan for your property then it will work out much cheaper in the long run to have Anticon installed initially with your new roof.


---
We hope this vlog helped to answer your questions regarding whether to install roofing (or Anticon) insulation . If you'd like a price comparison of what it would cost to replace your roof with insulation versus without, Vantage Point Roong can provide you with a free quote.
For more information on insulation visit our website here
or download our free ebook below.
If you have further questions please write them in the comments box below, make an enquiry here or give our friendly team a call on 1800 476 634.
We'd be more than happy to help!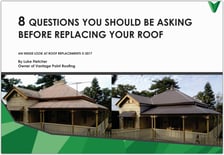 We have also created a complimentary ebook for the
8 Questions You Should Be Asking Before Replacing Your Roof webseries.
It contains more tips and details that we couldn't fit into our short videos but can be yours by downloading here!
---
<--- PREVIOUS: Episode 2 - Colorbond or Zincalume?
---> NEXT: Episode 4: Are all metals compatible?
---
Updated 4th Jan 2020