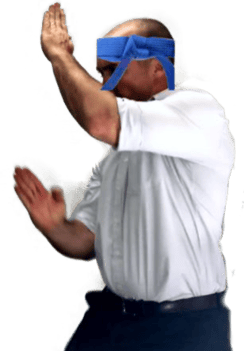 Hi everyone! We're back with our 4th episode of V TV in the 8 part series -
8 Questions You Should Be Asking Before Replacing Your Roof.
These questions we will endeavour to answer are the eight most frequently asked questions we receive from customers who are thinking about replacing their roof. Over 8 weeks we hope to provide you with some valuable information to aid with any concerns you have or any decisions your are looking to make in regards to your roof.
In this episode we tackle another of our most frequently asked questions:
"Are all metals compatible?"
Key Points
Watch the episode below to find out about :
Which roofing materials are incompatible, and
The dangers of installing incompatible materials.
Brief Summary
Not all roofing materials are compatible and there can be some nasty results when they are incorrectly installed together. So what do you need to know?
If the metals are compatible, all is good in the world, if incorrect materials are installed together corrosion will occur.

It is all about the roofing material on the 'upper surface' flowing water down to the roofing material on the 'lower surface'. For example, a galvanised steel roof flowing water into Zincalume gutters is fine. However, a Zincalume roof flowing into gal gutters would be incompatible and cause corrosion.
It can also occur when conducting an extension to your building. If incompatible roofing materials are installed next to each other (roof sheets lapping), corrosion will occur.
The longer corrosion is left to continue, the worse the resulting rust becomes. If left for long enough, not only is it unsightly, it can also develop into leaks through water flowing through rust holes on your roof and/or gutters.
---
We hope this vlog equipped you with more knowledge regarding incompatible metals. If you would like to view the full table of roofing materials and their compatibility to each other, download our free ebook now!
If you have further questions please write them in the comments box below, make an enquiry here or give our friendly team a call on 1800 476 634.
We'd be more than happy to help!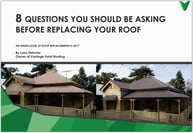 We have also created a complimentary ebook for the
8 Questions You Should Be Asking Before Replacing Your Roof webseries.
It contains more tips and details that we couldn't fit into our short videos but can be yours by downloading here!
<--- PREVIOUS: Episode 3 - Should you insulate your roof?
---> NEXT: Episode 5: Why is my roof leaking?
Updated: 4th Jan 2020 to provide most current information