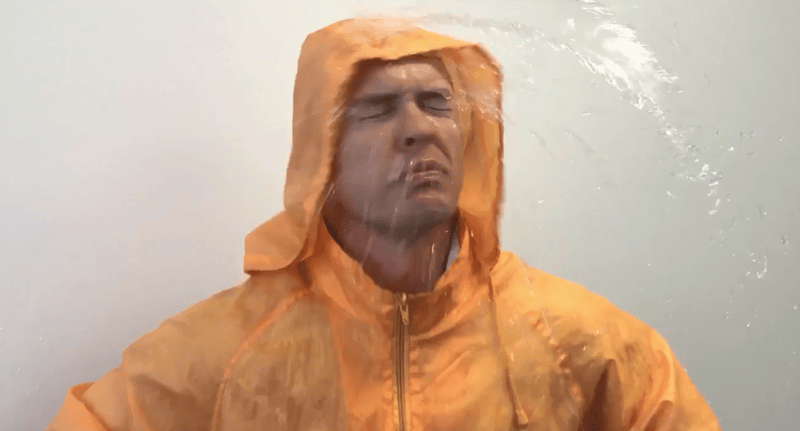 Hi everyone! We're back with our 5th episode of V TV in the 8 part series -
8 Questions You Should Be Asking Before Replacing Your Roof
These questions we will endeavour to answer are the eight most frequently asked questions we receive from customers who are thinking about replacing their roof. Over 8 weeks we hope to provide you with some valuable information to aid with any concerns you have or any decisions your are looking to make in regards to your roof.
In this episode we tackle another of our most frequently asked questions:
"Why is my roof leaking?"
Key Points
Watch the episode below to find out about :
Reasons for roof leaks, and
What can be done about it.
Brief Summary
Leaks can be elusive, frustrating and costly. Generally, the most common reasons for metal roof leak problems are:
Poor maintenance - blocked gutters and valleys can cause water to overflow and leak inside your roof
Poor workmanship - missing fixings and poorly sealed flashings are some examples of a poorly installed roof which may have spaces where water can enter
Old age - Although metal roofing has a long lifespan, if you have an older roof it may have age related issues such as rust which can develop into holes which allow water into your roof cavity
A professional roof plumber will want to ideally water test your roof, detect where the leak is coming from and make recommendations on how to solve the problem from there.
In the meantime you can take action to minimise the risk of acquiring a substantial leak through conducting regular maintenance (having gutters and valleys cleaned especially if under an overhanging tree), engage a reputable roofing company to perform any metal roof repairs or installations, and have your roof inspected to be aware of any potential issues before they turn into probalem leaks.
---
We hope this vlog has helped you understand your roof leaks further and provided you with options you can take to fix them. If you have further questions please write them in the comments box below, make an enquiry here or give our friendly team a call on
1800 476 634. We'd be more than happy to help!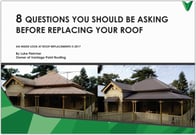 We have also created a complimentary ebook for the
8 Questions You Should Be Asking Before Replacing Your Roof webseries.
It contains more tips and details that we couldn't fit into our short videos but can be yours by downloading here!
<--- PREVIOUS: Episode 4 - Are all metals compatible?
---> NEXT: Episode 6 - How long will my existing roof last?
Updated 4th Jan 2020 tp provide most current information