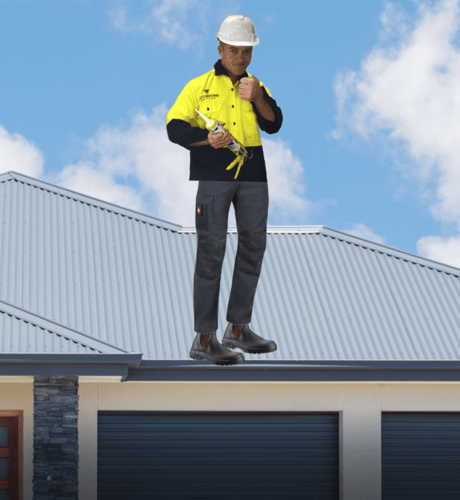 Hi everyone! We're back with another series of V TV! In this series we give you:
5 Insider Roofing Trade Tips
We delve a little deeper into some aspects of roofing that you may or may not be aware of, but should definitely consider if you are ever looking into getting your roof inspected or replaced.
Through 5 episodes we hope to provide you with some insider tips to help you with any concerns you have or any decisions you are looking to make in regards to your roof.
In this episode we discuss a very common question around residential roof replacements:
"Does your property need edge protection?"
Key Points
Watch the episode below to find out about :
What is edge protection?
Why is it required?
When is it required?
Types of edge protection, and
Problems that may occur and how VPR can solve them for you
What is it?
Edge protection, fall protection, safety rail - what are they? They are all terms which describe a form of safety equipment designed to prevent workers from falling off your roof whilst performing repairs or replacements. Roofing companies are obligated by law to put control measures in place to ensure the safety of their workers.
When is it required?
Edge protection is required for:
a. Housing construction work where there is a potential for a person to fall more than 3 metres; or
b. Other construction work where there is a potential for a person to fall more than 2 metres; or
c. Construction work on a roof, or partly completed roof surface with a slope not over 26°
The fall height refers to the lowest point a person could fall - typically your gutters. An average single storey home has gutters at approx. 3m so in most cases edge protection would be required.


Types of edge protection
There are different types of edge protection designed to suit particular situations. The most commonly used are:
a. Pole up - this is one of the most commonly used in the re-roofing market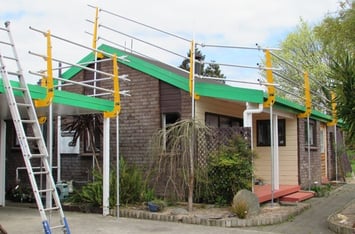 b. On roof - this is where the guard rail is installed directly on the roof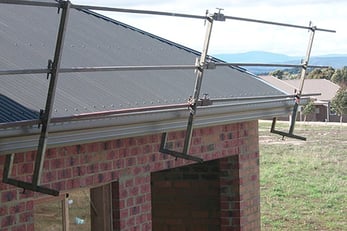 c. Ground up scaffold - scaffolding installed 'from the ground up' with a safe working platform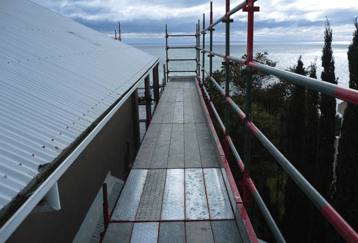 Some edge protection systems are fixed directly into walls, eaves or fascia and can leave small holes when removed. VPR offers to patch and paint these holes at no extra cost to you.
---
We hope this vlog has provided you with some take away tips to help you understand whether edge protection is required on your home and why. If you have further questions please write them in the comments box below, make an enquiry here or give our friendly team a call on 1800 476 634.
We'd be more than happy to help!
We have also created a complimentary ebook for the
5 Insider Roofing Trade Tips webseries.
It contains more tips and details that we couldn't fit into our short videos
(including a list of standard quote items)
and can be your reference document by downloading here!
---
<<---- PREVIOUS: Episode 2 - What's included in a roof replacement quote?
---->> NEXT: Episode 4 - Roof accessories: Do you need them all?
---
Updated 5th Jan 2020 to provide most current information
Image Source: https://www.edge-protection.co.nz/roof-guardrail-systems
Image Source:https://www.roofsafetyguardrails.com.au/roofguardrails/#close
Image Source: http://www.alltradescaffolding.com.au/re-roofing-scaffolding-gallery/