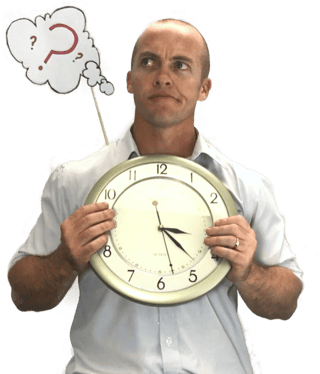 Hi everyone! We're back with another series of V TV! in this series we give you:
5 Insider Roofing Trade Tips
We delve a little deeper into some aspects of roofing that you may or may not be aware of, but should definitely consider if you are ever looking into getting your roof inspected or replaced.
Through 5 episodes we hope to provide you with some insider tips to help you with any concerns you have or any decisions you are looking to make in regards to your roof.
In this episode we discuss a very common question around residential roof replacements:
"How long does a roof replacement take?"
Key Points
Watch the episode below to find out about :
Factors that influence the length of time for a roof replacement,
What is involved behind the scenes during a roof replacement, and
What many roofing companies will say that is not necessarily the whole truth.
Brief Summary
The length of time a roof replacement will take is usually one of the home owners biggest concerns. Whilst we do everything we can to be in and out with minimal to no disruption, there are some factors that may make the length of your roof replacement longer or shorter than average:
Size of your roof (the larger it is the longer it will take to replace)
Design/style of your roof/roof difficulty (hipped, flat, skillion etc. - the more complex the more difficult)
Type of existing roof materials (metal, tile, asbestos). Some have a longer removal process than others.
Access (the more difficult the more equipment that may be required to be organised)
Weather (Mother Nature does not always run on our schedule and therefore may delay completion dates)
Unforeseen structural issues (if found then the job length will be extended by the time it takes to rectify)
You may not be aware that there can be between 100-200 touch points that occur behind the scenes to make your job happen on time, to a top quality standard, and with the utmost safety. These include installing edge protection, material delivery, site cleanup and final sign off.
So what do you believe when you are told your roof replacement will take 2 days? Technically yes, the roof installation part or your roof replacement usually takes 1-2 days for an average sized home. However, due to all the other steps that are required to execute the job well through to completion, it can be 1.5-2 weeks from when you first book your job to final sign off.
Please note: this does not mean that you will be constantly disrupted throughout this period. It simply reflects the time that our considerate team are working away in the background to make sure your job runs as smoothly as possible.
---
We hope this vlog has provided you with the knowledge about the length of a roof replacement. If you have further questions please write them in the comments box below, make an enquiry here or give our friendly team a call on 1800 476 634.
We'd be more than happy to help!
We have also created a complimentary ebook for the
5 Insider Roofing Trade Tips webseries.
It contains more tips and details that we couldn't fit into our short videos
(including a visual timeline of the length of the average residential roof replacement)
and can be yours by downloading here!
---
---> NEXT: Episode 2 - What's included in a roof replacement quote?
---
Updated 5th Jan 2020 to provide most current information