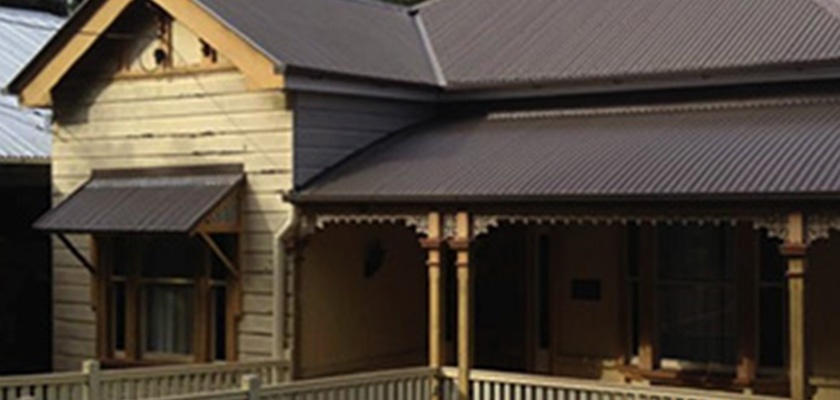 There are a number of reasons your home might require a roof replacement, and below are a select few:
Old roof made from asbestos
Old-fashioned appearance
Rusting and irreparable
Change of style
Roof has suffered extensive storm damage
Reduce maintenance
Maximise your home's street appeal
Whether your current roof has suffered damage and is beyond roof repairs, or you simply want to refresh, update and modernise the look of your home, roof replacement with quality metal roofing is both a very affordable and time-efficient option.
Metal roofing not only looks fantastic once the job is complete, it will also add value to your home. Metal roofing has been manufactured and designed to withstand Australia's harsh conditions and will stay looking great for many years to come.
A metal roof is far stronger than tiles. The overlapping sheets mean zero leaks, even in the heaviest rain and storms. And being made from quality BlueScope Steel ensures your home will remain protected from the elements for decades.
How Long Does a Roof Replacement Take?
Obviously every home and situation is a little different. For example, removing an asbestos roof and replacing it with metal roofing will take longer because of the careful asbestos removal process. How big your home is will also play a part, as will the material your roof is currently covered with.
There is also the weather to contend with. You obviously won't want your roof replaced during a storm, so weather is definitely a consideration.
In some instances, best case scenario, our expert tradesmen can remove your old roof and replace it with your brand new metal roof on the same day. This won't always be the case, but with some homes same day replacement is possible. If the weather cooperates, a typical home will have its roof replacement complete within 2 to 3 days.
On the Gold Coast and in Brisbane, Vantage Point Roofing has successfully replaced the roofs of more than 5000 homes. Quality and stylish metal roofing is the way of the future. It's lightweight, extremely durable and looks fantastic crowning any home. Get in touch with our friendly staff today to discuss your roof replacement with Vantage Point Roofing. All our work and materials are guaranteed.