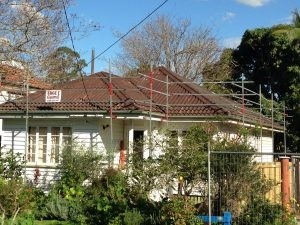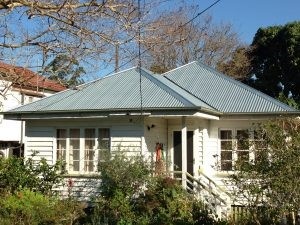 The roof is possibly the most vital part of a building's structure next to the foundations. It repels the weather, keeps the water out when it rains, protects the interior from heat and cold, sunlight and wind. It's also the structure that keeps debris from trees at bay.
If your roof is old, worn and showing signs of leakage when it rains, then you will need to do something about it before the problem gets worse. Apart from unsightly staining on the ceiling from water leaks, the results of a leaky roof can be wood rot and the growth of unhealthy mould.
But which way should you go? Should you:
Get roof repairs?
Have a roof replacement?
The answer to this question will depend on a number of factors:
Your budget
How great the damage to your roof is
What material your current roof is made of
Whether it's worth repairing
What it looks like
If your old roof is made of dreaded asbestos, then the answer is really a no brainer. For health reasons, along with everything else, it's best to seek a full roof replacement. Likewise, if the damage to your roof is too widespread, and the roof is so old and decrepit that it should be replaced with a new one anyway, then roof replacement really is the only valid option.
If your roof is not too old and is basically in good condition, then fixing a few tiny leaks via roof repairs is acceptable. Also, the main issue with your home might just be some damaged or broken guttering, or a downpipe needs replacing. If the issues are only minor, then roof repairs will sort out your problems and keep you going for a while.
For roofs that are old, rusted, full of leaks, broken tiles, loose corrugated iron sheeting, are made of asbestos, or are just really looking ancient and ugly, then seriously consider roof replacement with a brand new metal roof.
Metal roofing is the material of choice for modern homes. It's sleek, it's stylish, it's classy, yet understated. And it comes in many fantastic colours. Overall, metal roofing will add visual appeal and value to your home, as well as giving you the added peace of mind that your roof is solid and sound.
At Vantage Point Roofing in Brisbane we are specialists when it comes to both roof repairs and the installation of brand new metal roofing. Quotes are free, so give us a call today.