Run a busy lifestyle and can't see how you could possibly fit the time in for a roof replacement?
Well, at Vantage Point Roofing our team of specialists excel in working around YOUR schedule. More importantly we provide you with the right information you need through the channels which suit your lifestyle best. Whether that be face-to-face, email, text, calls or by post.
Above that, to ask us any questions email us at info@vantagepointroofing.com.au or call 1800 476 634 to get started!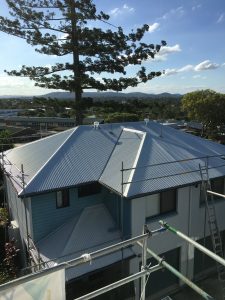 Here are some common questions we are asked about roof replacements:
Obviously every job is different and the time required varies depending on factors such as size, complexity, access and our favourite: weather. With fine weather an average sized roof will typically be completed within 2-3 days.
All residential quotes are delivered via email within one business day of the initial site measure.
No not at all. The work will be done on the exterior of your home so there will be no need for the tradesmen to be inside. The level of noise may disrupt you during the day depend on what is being done to the roof. Prior to your job commencing we will let you know of any upcoming disruptions that may occur during the roof replacement process.
Alternatively, you can check out our blogs or roofing guide on this website for more information.