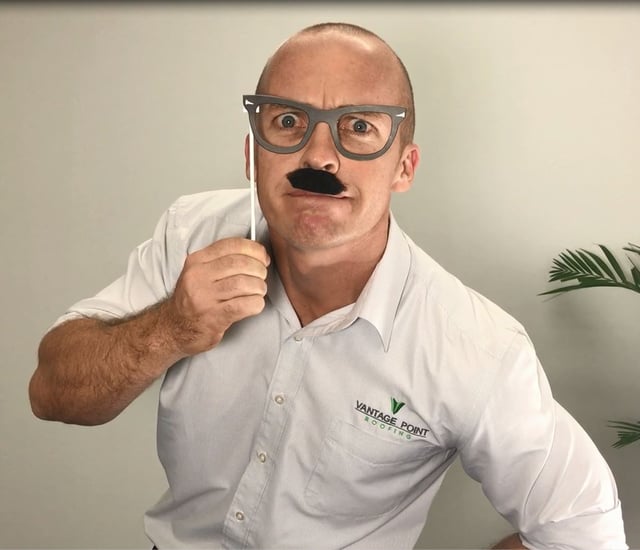 Hi everyone and welcome to the very first episode of our new Vlog series -
8 Questions You Should Be Asking Before Replacing Your Roof.
These questions we will endeavour to answer are the eight most frequently asked questions we receive from customers who are thinking about replacing their roof. Over 8 weeks we hope to provide you with some valuable information to aid with any concerns you have or any decisions you are looking to make in regards to your roof.
Get the ebook →
In this episode we tackle one of our most frequently asked questions:
"Should I replace or repair my roof?"
Key Points
Watch the episode below to find out :
The two main factors to consider when choosing to replace or repair,
Some risks to consider, and
Other tips to help you make your decision
Summary
It can be confusing when having issues with your roof to know when it is time for a replacement and when a repair may suffice. Some tips to help you make your decision are:
Consider the age and condition of your roof. Is it coming up to the end of it's lifespan or is it relatively new?
Repairs may be cost effective in the short term but not the long term. Although definitely a cheaper option at first, depending on what issues you have with your roof, repairs may not actually fix the problem and you may end up spending more trying to find a solution.
Repairs do not usually come with guarantees. Only a complete roof replacement can guarantee workmanship at a fixed price.
[TRANSCRIPT BELOW]
---
We hope our vlog has provided you with some tips in helping you make your decision of whether to replace or repair your roof.
If you're still unsure of what the best option for you is, Vantage Point Roong can provide you with a free roof inspection where we provide clear expert advice based on the condition of your roof and your requirements.
If you have further questions please write them in the comments box below, make an enquiry here or give our friendly team a a call on 1800 476 634.
We'd be more than happy to help!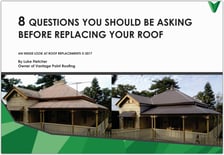 We have also created a complimentary ebook for the
8 Questions You Should Be Asking Before Replacing Your Roof webseries.
It contains more tips and details that we couldn't fit into our short videos but can be yours by downloading here!
---> NEXT: Episode 2 - Colorbond or Zincalume?
Updated 4th Jan 2020