Another addition to the VPR Roofing Guide is here!
COLORBOND® is a household name in Australia for a reason. Beyond providing you with a range of appealing finishes to suit your home, Colorbond steel also provides you with fire protection, energy and environmental efficiency, low maintenance AND is backed by Bluescope Steel warranties. Read on to discover the benefits of a Colorbond roof and why it's one of Australia's top choices when it comes to metal roof materials.
1. Composed of 5 Layers
Most of us know Colorbond simply as steel with a coat of paint, but did you know there's actually FIVE layers.
The steel base is manufactured to meet relevant Australian Standards, ensuring strict adherence to the required grade and strength.
The base is then coated in BlueScope's industry leading metallic coating, to provide enhanced corrosion resistance.
A thin pre-treatment layer is applied to optimise the adhesion of further coatings.
A corrosion inhibiting primer is baked onto the surface.
A topcoat of specially developed, exterior grade paint in a range of colours is baked on to provide resistance to chipping, flaking and blistering and to ensure the finish retains its look for longer.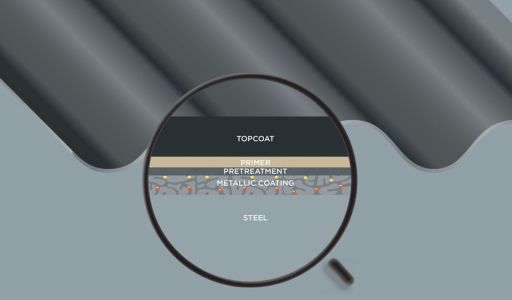 2.
Fire protection
If you are living in, or planning to build or renovate in a bush fire prone zone, or simply want to give your home the best chance of standing up to a fire, Colorbond steel is made for the job. Their roofing, walling, gutters and downpipes meet the requirements in even the most extreme bush fire zones. Metal roofing does not support combustion and is lightweight, meaning that in the event that an internal fire damages supporting structural elements, the risks and hazards of cave in are reduced when compared with tile roofs.
3. Energy efficiency and sustainability
Did you know that the colour of your roof can make a difference to the temperature inside your home? Reducing the cost of your cooling bill can be as easy as picking one of the five colours in Colorbond steel range that qualify as solar reflective. These colours are:

Colorbond is also strong and durable – it's been designed to stand up to a wide range of elements in Australia's climate after all! Strength and durability mean fewer issues and a longer lifespan, which in turn means less energy and resources are consumed in maintenance and replacements. Colorbond steel also contains recycled content and is itself 100% recyclable!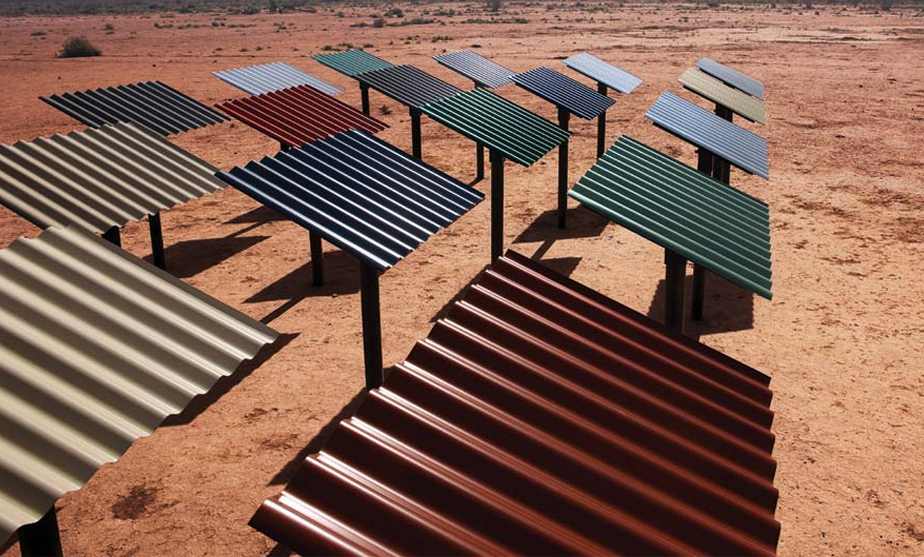 4. Back

ed by warranties

Colorbond steel is produced and backed by one of Australia's leading manufacturers, BlueScope. Depending on the application, location, installation and variety of other factors, your roof may be under warranty for up to 36 years! Obtaining a warranty is a simple process that your roofer can guide you through and Bluescope's team is available to respond to any queries or concerns you may have regarding your purchased product.
5. Maintenance
When it comes to maintenance, the key word with Colorbond is 'minimal'. To prolong its life and maintain its appearance, Bluescope recommends washing the surface with clean, fresh water at least every six months – more frequently if you live in a coastal area. Luckily, in the case of roofing, this is generally done FOR us during a downpour of rain! Some areas however, such as the underside of gutters, are not washed by rainwater and will require some manual work to maintain. It's also important to remove debris and leave litter regularly. Check out our full roof maintenance guide here!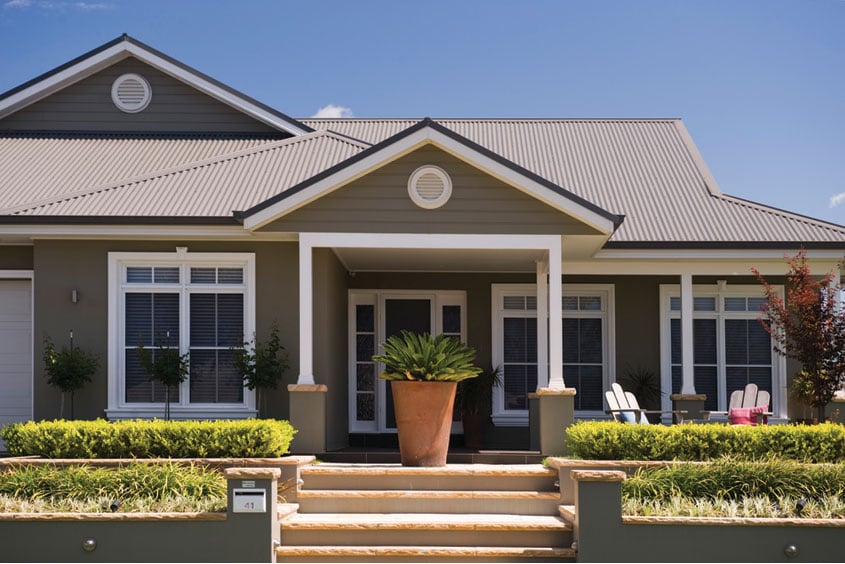 We hope this blog has provided you with some useful information on why Colorbond is more than just 'paint on steel'. If you have any further queries, or would like to have someone inspect your roof and provide a complimentary quote, please feel free to contact us via the comments box below, make an enquiry here or give our friendly team a call on
1800 476 634.
We'd be more than happy to help!
---
Updated 13th Jan 2020 to provide most current information.